There are a huge range of things to do here in Morecambe and the surrounding areas. So if you are coming to stay with us why not take a look below and get some ideas on places to visits, things to see. We will continually update this page so you can see upcoming events that may be taking place in the area and of course we will have all the locals and visitors favourites.
Lancaster Castle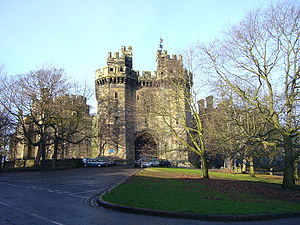 Lancaster Castle is a medieval castle located in Lancaster in the English county of Lancashire. Its early history is unclear, but may have been founded in the 11th century on the site of a Roman fort overlooking a crossing of the River Lune.
Morecambe Bay Food and Drink Trail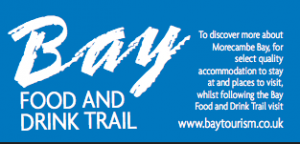 If you are visiting the area and like to try new and interesting food and drink then this is a great choice for you. The Bay Tourism Board are promoting the area through the great food the area offers. You can download a PDF of their Food and DrinkTrail right here.
Eric Morecambe Statue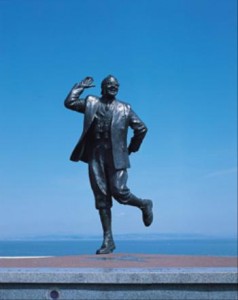 The Eric Morecambe Statue was created by Graham Ibbeson and was unveiled by The Queen and the Duke of Edinburgh in July 1999. Eric's widow Joan and their children Gary, Steven and Gail were also present at the ceremony that was attended by thousands of people.
The life size bronze statue of Eric took six years for Graham to complete and the ground around the statue is littered with sayings that made him famous along with the names of some of the stars that performed alongside him in his popular comedy show with his comedic partner Ernie Wise.
The statue is set in the pose that was their final shot of every show where they did the "Bring Me Sunshine" dance. He also has a pair of binoculars around his neck as Eric was a keen birdwatcher.
This is without a doubt one of the most popular landmarks in Morecambe and the amount of people that have their picture taken alongside the statue doing the same pose can be phenomenal at times. The Eric Morecambe statue is well worth a visit.